Guest Blogging: Great Headlines Examples
Do you want to write guest posts but don't know where to start? Check out these great headlines examples and learn how to write your own buzz-worthy blog articles today.
This is a common issue amongst writers. The body of your work is a perfect, novel-quality work of art. But your headline? Well, it can improve. The title is one of the most important aspects of an article, and it takes a true writing master to write an incredible headline. If this is a common issue you have, there are ways to improve your headlines. No more getting frustrated or slaving over the perfect headline in 70 characters or less. Here are some great headlines examples to spice up your blog titles.
Ask the Question
Have you ever been told to ask more questions? Well, use this advice toward your blog titles.
Questions in blog titles help entice readers. They see an interesting question and want the answer. Therefore, they will click the blog and start reading.
Questions also have great organic SEO value. When someone Googles something, it's usually a question.
When you choose keywords, try to find a solid question and use this keyword as your title. Your blog will rank, boosting your SEO and click performance.
How-To's
Similar to the question headline, the how-to headline offers a solution to a problem.
But rather than questions, how-to's tend to be more specific. Questions can be vague; while it helps entice the reader, some readers may look for a specific topic.
This is where the how-to's come in.
Readers can do a search and a specific keyword and immediately find the useful how-to they need. If you choose this headline, make sure you use a trending topic and use a keyword with great search engine performance.
The Comparison
There are times when you need to make a choice. Whether it's a product decision or a repair v. replace scenario, the average web user scourges Google for answers.
When these readers do searches, they will commonly search "this v. that" or "this or that."
This is where you, the writer, come in. Take two typical products, services, etc. and write a blog comparing them.
Even if you don't come to a conclusion, comparison blogs give readers a detailed outlook on the two products or services they need to choose between.
Errors and Mistakes
Hey, we all want to make the best decisions. But too often, we make errors and mistakes.
To truly master something, you'll want to know how to succeed. But your website visitors could also fall short. Therefore, they will search common errors and mistakes.
Take this opportunity to document common fails, errors, and mistakes.
A blog title that says "Common Mistakes You Make When Doing 'Blank'" will attract the audience who can't get a grasp of that topic. You can also attract an audience who really doesn't want to mess up on the subject.
Time to Write Great Headlines Examples
Your article or blog headline is one of the most important aspects of your blog.
There are titles that work and titles that don't work. If you're a writer who needs a headline 101 course, these great headlines examples can put you on the right track.
The secret is sticking to headline formulas that work. Questions, how-to's, mistakes and comparisons are all great ways to appeal to your reader.
Are you still having difficulty grasping SEO and content marketing? We offer great SEO and marketing services.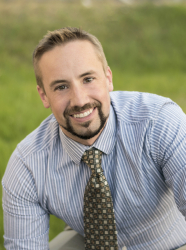 Latest posts by digalitics
(see all)