With more than 30 million small businesses out there in the US alone, your business needs every edge it can grab. A well-crafted website sits right at the top of the list of things that make you competitive.
While many business owners craft good content for their business, building the website itself can prove another matter. The technical and security demands of a website often mystify those without a solid tech background.
Many business owners turn to a web design company to overcome this obstacle. Before you hire the first company you run across, here are six factors you should consider.
1. Experience
Unless you pick a friend or relative who just launched a web design business, you want a company with some experience. You can glean a little insight from their own website, which will often note when the company launched.
You can also look for third-party indicators of experience, such as referrals or testimonials. If you can track down contact information, talk with testimonial providers. Most will give you an honest appraisal.
2. Portfolio of Work Samples
Not every design company does this, but some will maintain a portfolio of work samples. These are typically screenshots of other websites they company built, along with links to the live websites.
These portfolios can give you a sense of the design quality and versatility of the company.
3. Do They Offer the Kind of Site You Need
Some web design companies specialize in WordPress sites with customized themes. Other companies offer custom-built websites that adhere to a strict design plan. You want a company that offers the kind of site you need.
A small business with plans for some light online selling can probably get by with a customized WordPress site. A business offering high-end or specialized services will likely want a custom site.
4. Responsive Design
Make sure that the company you choose offers responsive sites. Responsive sites adjust based on the visitor's screen size for a better user experience. That means your site remains functional on phones, tablets, or desktops.
5. Transparent Fee Structure
Nobody likes surprises when the bill comes due. A good web design company will offer a transparent fee structure. That means you see a breakdown of what you get for your money.
6. SEO Knowledge
You also want a company with a solid background in SEO. SEO helps your pages or content rank well in search engines. That means your web design company must remain up to date on things like search engine algorithm changes.
Picking the Right Web Design Company
Picking the right web design company means picking a company with the right combo of features.
You want a company with some experience. If they don't have a portfolio, ask for prior work samples. You should look for a company that offers the kind of site you need and responsive websites.
The company should maintain a clear fee structure and possess some SEO expertise.
Digalitics specializes in web design, SEO, and digital marketing. If you need a new website, contact us today for information about our services.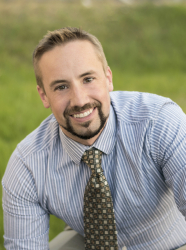 Latest posts by digalitics
(see all)