What sets Ecommerce search engine optimization apart from ranking another kind of website?
Ecommerce site owners sometimes have difficulty building organic traffic to an online store, due to the lack of "content" available on a site that only contains products. Here are a few tips and tricks on how to get around the common problem.
To get Roi from your ecommerce store's organic traffic you need to be sure your driving the right quality traffic in volume.
Don't just have products on your site
Blogs, articles, interactive content, videos, pictures and news are all content opportunities. When you improve user experience by providing real value to your end users before they purchase you have a much better chance of earning their business. This kind of content can also be optimized to rank for any specific term. For example, this article on acrylic glass printing is an excellent example of an ecommerce blog optimized to rank for the key term glass printing along with several other long tails. Interactive content is also a great way to provide value to your end users and increase dwell time. Optimized pictures and videos also afford the opportunity to rank on the SERP for image and video packs.
Optimize titles for keywords
Your title might be the single most important piece of info on a page, don't skimp on time when optimizing these. If it takes 2 hours to build a great title on your top pages, it's time well spent. Remember tips like using square brackets with CTAs and frontloading with keywords and longtails.
Optimize products descriptions
1000-word product descriptions are ideal. Optimize your H1s to include your focus keywords. Take for example this product, a commercial coffee roaster, from coffeetec.com. More than 1000 words of copy with an in-depth description loaded with LSI keywords.  Another great example is this wireless headphones from ecommerce giant amazon.com. If it's good enough for amazon, it should be ok for any ecommerce store.   Although you might not have time to write 1000-word product descriptions for every product in your store you should be able optimize your top 10 products.
Json/schematic markup
At Digalitics we're huge fans for rich snippets. There are several ways to incorporate schematic markup into your ecommerce site. Product schema allows you to add structured micro data directly to your products. Other forms of structured data markup that you can make use of for Ecommerce SEO are video and article schema.
Backlinks
As the biggest ranking factor Backlinks are essential. Building backlinks is the most challenging part of any SEOI effort, but most ranking factor analysis studies put it as one of the top factors for Google's ranking algorithm. Earning backlinks for ecommerce can often pose a challenge to store owners and webmasters who don't have a lot of SEO experience, therefore, you might want to employ the services of a backlink builder. Some places you can earn Ecommerce backlinks are:
People may want to review your products or discuss which product is right for what application. This is great with niche industry product forums.
A blog might review the top ski and snowboard waxes for sale and link back to your product page.
Another opportunity is to have links back to your blog content. If you, for instance, write a blog on how to select the best ski wax for your business, you could earn a myriad of backlinks from around the web to this piece of content.
Interactive content such as this home value estimator is an excellent example of a piece of interactive content marketing that could be used as a resource to earn backlinks from blogs. It also supplies high quality intent driven traffic which can be engaged by actionable content.
If you have a unique product on your Ecommerce store, especially if you are a startup or innovator you could utilized earned media via a press release or using HARO.
Keyword targeted content
Write blogs and produce other content that has keyword targeted content in it. This could include, videos, articles, and interactive content. If my store sells luggage online, write an article about how to select the right luggage options to meet your needs. Utilize internal linking strategy with this blog by referring to many of the products on your site. You can earn backlinks from travel blogs and forums. I could promote the content on social media with travel industry influencers on Instagram, Pintrest, Twitter, and Facebook.
Youtube videos
Part social media, part search engine, part streaming site, Youtube is a platform like no other. There are opportunities for Ecommerce stores to produce informational videos, interviews, and product showcases that can all be a source of traffic from YouTube. Due to the unique nature of this channel it helps to break down a strategy for each medium.
Search engine – YouTube is the second largest search engine on the planet. As such, it has its own ranking algorithm just like the google search engine. If this ranking algorithm was simple we would most likely hate the content we are served up form a YouTube search. Search results are behavior driven. Remember that a search engine's product is high quality results that are relevant to the end users query. Therefore, the first place to start is keyword/subject research.
Social media – Interactions with your YouTube videos are not only a great measure of how the video is received they also play into the YouTube ranking algorithm. Shares, Likes, Comments and views are all valuable to build buzz around your product and informational videos.
Streaming site – Remembering that YouTube is a streaming site and video view time and other UX factors are a significant part of algorithm powering suggestions.
Shallow site architecture
Site Architecture is a major factor for your Ecommerce store, for both user experience and search engine optimization. From the user experience side, it is always bets to make the buying process as simple as possible. Remember, less clicks to buy means less drop offs, that's CRO 101. It's also equally, if not more important for customers to be able to find whatever it is they are looking for in a timely and easy fashion, this becomes more important if the larger and more diverse a store is. From the SEO side it's important to look at domain authority and Page authority. Most backlinks to any given website come to it's home page. Page authority is diluted the farther down the architecture the target page is from the page receiving the backlinks. Shallow architecture can help prevent this effect from being pronounced and allow you
Short URLS
Shorter URLs, not only rank better but it's also easier for the end user to decipher what a page is about from the URL name. A recent Study conducted by Brian Dean of Backlinko showed that when all other factors are accounted for shorter URLs rank better then Long URLS. Remember that if you have long URLs and you want to shorten them, proper redirection is imperative!
Page speeds for UX
Pages that take too long to load can lose most of their traffic before it even becomes a session. Here at Digalitics, we've seen sites that loose 90% of their traffic due to page speed times. This is a user experience factor. Pages that take too long to load are not only going to lose traffic, but those potential sales are very unlikely to come back. Google and other search engines know this and don't want to serve end users search results with a slow load times.
Meta descriptions for CTR
Meta Descriptions are your elevator pitch to get organic traffic. Although many people let these pulls dynamically form the target page's content, we usually recommend against this. Not building out meta descriptions is a missed opportunity to make a convincing argument as to why someone should click on your site over anything else on the SERP. Meta descriptions are also a chance to strengthen your continual optimization game.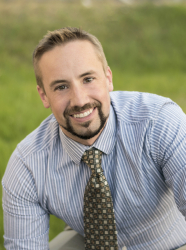 Latest posts by digalitics
(see all)