Digital Advertising is rapidly outpacing traditional advertising mediums and it's no wonder why. With 93% of all buying starting online, digital advertising is here to stay. Digital advertising mediums like PPC/SEM, SEO, targeted display advertising, dynamic and static remarketing all have amazing application potential to drive revenue to any business. Knowing how and when to utilize these mediums can mean the difference between business success and wasting massive amounts of resources.
Clearly outline the goals of any given campaign, is it awareness, engagement, online sales, phone calls or visits to a brick and mortar location. Clearly defining your goal, allows you to not only track and measure your results, but also optimize your campaigns for continued improvement. Once you have defined your goal you can proceed to pick the mediums that best fit your objectives and product/brand. So without further delay here are some of the top digital mediums to mehet any goal.
1. Display Advertising
Goals: Awareness, Engagement
Typically, this includes banner ads, both animated and static. These ads can take the form of top of page, in content or popups. These kinds of digital ads are an effective way to drive traffic to your website or create awareness of your products and/or services. With a relatively low cost per thousand impressions (CPM) display advertising is a great choice for a limited budget awareness campaign. Additionally, these types of banner ads can be targeted based on user behavior, demographics, specific website placement, and geo locations. It's important to note that the more targeted your ads are the smaller your reach and more expensive your CPM tends to be. Some popular platforms for running targeted display advertisements are Facebook, and Google Ads.
2. PPC/SEM
Goals: Engagement, Online Sales, Brick & Mortar Visits, and Phone Calls
Search advertising is a great way to capture users at the bottom of the conversion funnel. Weather your goal is driving ecommerce sales, getting more foot traffic into your store, making the phone ring, or just getting more of the right website traffic, paid search advertising has solutions to help you. Google is of course the most widely used search engine and Google Ads platform provides the ability to build target and serve search ads on Google.com search engine results pages (SERPS). Another option for search advertising platform is BingAds. It's worth note that BingAds serves ads across other search engines like yahoo, and AOL. Ad formats for search ads include standard text format ads which consist of website link, a headline and description and call only ads which consist of a headline and phone number. Ad extensions allow advertisers to add additional information to their ad such as location, phone number, brands, and products. These ads are priced on a pay per click model which means you only pay when someone clicks on your ad. Paid search ads can be great when you are wanting to be able to control the flow of business, since unlike organic rankings, you can shut them off at any time. If you are interested in starting a PPC campaige we recommend you read our beginners guide to PPC.
3. SEO
Goals: Awareness, engagement, online sales, brick and mortar visits, and phone calls
Search Engine Optimization is the process of increasing organic search traffic by building content and backlinks to your website. SEO can be an effective medium to drive all levels of traffic. An effective SEO strategy will allow you to capture users at all portions of the conversion funnel. It also helps you to build trust and credibility in your business or brand. There are many articles about SEO on this blog including tips on how to build an effective content strategy and tips on the right way to generate backlinks to your website.
4. Remarketing
Goal: Engagement, online sales and phone calls
Weather you are looking to drive more online conversions, reengage your website audience, or get the phone ringing, remarketing is remarkable! Remarketing works by populating a list of visitors to your website who either completed a specific action (dynamic) or simply visited your site (static). If you have ever looked at a pair of shoes online and then had those shoes following you around the internet in banner ads, it's not magic, it's remarketing. Remarketing tends to have higher engagement and conversion rates than typical targeted display advertising. With low cost CPM and great conversions metrics remarketing is excellent medium to explore especially for ecommerce.
5. Video Advertising
Goal: Awareness, engagement, online sales, brick and mortar visits, and phone calls
Video advertising is becoming increasingly important of any digital marketing strategy. With a dizzying array of video advertising options, it's no wonder why. YouTube ads can be purchased through the GoogleAds platform. They feature different formats such as 6 second bumpers, 15 second spots, 30 second ads, and long form content. These ads can be skippable or non-skippable. YouTube also offers features like in content banner ads and remarketing. Just like display ads you can target these ads by demographic, geolocation, and behavior. With 300 hours of video being uploaded to YouTube every minutes the sky is the limit for YouTube placement inventory. Although it's the largest platform for videos online, YouTube is by no means the only game in town. There are many other video advertising platforms with many options allowing anyone (with the right budget and creative) to buy video ads on sites like CNN and MSNBC. The opportunity for video advertising is constantly growing so we will be sure to keep you informed with future articles on this subject.
In conclusion, the diverse range of digital marketing options available today can help any business reach their target audience and goal when properly applied. If you have read all this and have any questions or just want to see how get the most out of your digital marketing strategy, you can always contact us for a free consultation.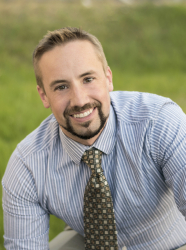 Latest posts by digalitics
(see all)