Marketing Trends are Changing
In the age of technology, digital trends are constantly changing because new ideas are always being implemented and utilized.
This rings especially true for marketing in business. Companies want to market in the most effective ways possible, which changes every year. This is why it's so important to stay up-to-date with current marketing trends.
In this blog, we'll discuss the digital marketing trends of 2018 that you should know about and start utilizing in your company's marketing strategy.
Everything You Should Know About Marketing Trends 2018
What may have been working for you last year, may not be effective this year because of the evolution of technology and social media.
To have an effective marketing strategy in 2018, make sure you're using these effective marketing trends.
Voice Search Optimization
You already know about search engine optimization (SEO), but with the rise of devices like Amazon's Alexa and Apple's Siri, you now need to market for voice searches.
Targeting voice searches differs from written searches because people tend to use a more conversational tone and will ask longer questions than if they're typing.
To capitalize on this trend, you should figure out what your customers are asking about your company and make blog posts including these frequently used spoken searches.
Private Messaging
Every social media outlet including Facebook, Instagram, and Twitter have some kind of direct or private messaging tool. You should be using this by always monitoring your inbox for customer questions and comments.
If you have a customer reach out to you on social media through private messaging, be sure to respond right away. This shows your customers that you are easily accessible and very reliable.
Utilize Artificial Intelligence
Artificial intelligence is becoming more and more advanced, and is now a big part of online marketing for businesses.
A popular marketing trend for businesses has been to create messenger bots using AI to respond to customers and help them through different processes.
Your messenger bot can help people through the purchasing process, help them sign up to your website, and even answer frequently asked questions.
This allows you to interact with customers immediately, at any time of day or night which will really boost your customer service strategy.
Influencer Marketing
Getting someone with an influence over a small or large audience to promote your product or service is an important growing marketing trend in 2018.
You need to get someone on board who is highly communicative with their audience, regardless of the size, so they can talk about your company.
They may use platforms such as YouTube, Facebook, or Instagram to communicate with their audience and speak to them about your services or products.
For More Information
Keeping up with the marketing trends every year can be exhausting and it can be easy to get left behind. This is why it's important to always be researching current marketing trends that your business can utilize.
For more information on marketing trends of 2018, please contact us today. We offer services digital marketing, SEO, and web design so you won't have to worry about keeping up with marketing trends on your own.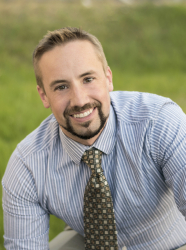 Latest posts by digalitics
(see all)