It's 2018. In the past five years, worldwide internet use has almost doubled, and there's no sign that it's going to slow down anytime soon.
Are your marketing strategies falling behind? Do you have digital marketing services in place to help your business stay on the digital map?
If not, you're missing out on tons of opportunities to grow your business and connect with clients better.
It's easier than ever to fall behind, but digital marketing can help. Keep reading to learn how.
1. Your Client Base is Digitizing
It doesn't matter what industry you're in. People of all ages, races, genders, incomes, education levels, and communities have steadily been using more and more of the internet over the past six years.
Lots of businesses think that only millennials use the internet and social media regularly, but that's not the case. Even adults 65 and older have been shown to increase their internet use. So if your industry doesn't cater to millennials, it doesn't matter; every client base is digitizing, slowly but surely.
2. Digital Marketing is Trackable
Are you still using physical advertising as your primary method of marketing? If so, how is that working out for you?
Seriously. Can you quantify how that's working out for you? Can you decisively tell whether or not the money you spend on ads is providing a good return on your investment?
With digital marketing, you can. There are a slew of tracking platforms and other analytic software that will give you every last detail about your marketing tactics. That way, there's no guessing involved.
3. Better Lead Generation
The thing about physical advertising is that it stays put. Digital marketing moves around with your client base, targeting them exactly where and when you want it to.
Take social media marketing for example. You have the ability to show your advertisement to a select demographic, namely, your target demographic. That means that 100% of your money spent on ads gets seen by exactly the person you want it to be seen by.
The ad on the bus bench? Not so much. It's seen by whoever passes by.
According to one survey, 81% of millennial women said that social media was the best way to reach them. That's a pretty strong statistic, no?
4. Improves Client Relations
Maybe you're not having a hard time generating leads. Maybe your business is growing. What percentage of your current clients are repeat clients, though?
Enter email marketing. It's one of the most powerful digital marketing services out there, and it's the best way to stay in touch with your clients.
Besides email marketing's powerful applications in lead generation, it's also a great platform to follow up with customers. Sending a quick email to ask how they're enjoying your product and service shows that you care, making them feel valued.
It was hard enough to turn them into a customer in the first place. Digital marketing services can help you keep them.
5. Keep Up with Competition
80% of businesses are increasing their marketing budgets to devote more to digital marketing strategies. That means the majority of your competition is working to stay ahead of the curve. If you want to edge them out, you need to stay even farther ahead of it.
It makes sense. Americans look at screens for a whopping ten hours a day. With so many industries digitizing more and more, it's not such a surprising figure.
Even those who work on the computer, though, get distracted and end up scrolling social media multiple times per day. That's where your digital marketing strategies come in. They don't even need to leave the comfort of their own desk to see advertisements now.
Make sure they're seeing yours.
6. Focus on Branding
You probably spend a lot of money on updating your branding to be sure your business looks the best it can. Why hide it?
Digital marketing provides endless avenues for creative branding opportunities. In the digital age, branding isn't just about your logo anymore. It's not just about your color scheme.
It's about how you present yourself to your customer base. It's about how you operate your business. It's about how you give back to your communities. The ability to share spotlights like this digitally is invaluable for creative branding.
Has your business participated in an outreach or philanthropic event recently? Have you made a donation to charity? Perhaps you implemented an awesome new employee of the month program to show appreciation for your staff?
Those are all branding opportunities that can be shared via your digital marketing services. Share your company and share your culture to allow your customer base to get to know you.
7. Build Trust in Your Brand
Digital marketing is also a fantastic way to build customers' trust in your brand. Social media is specifically the best platform to improve customer relations, since you're able to interact with customers on the service.
It can often be hard to connect with a company that you had a bad (or good!) experience with. Emails are responded to with an automated message, phone calls are met with a robot voice, in-person visits are difficult to schedule.
Enter: your social media accounts. Allowing your customers to tweet or direct message you makes you more accessible than ever to your entire client base. Resolve problems faster, letting them know you're there for them all the time.
It's also a great way to get to know them better. Post employee features on your social media to highlight an employee-centric work philosophy. When customers believe in the ethics of your business, they're more likely to patronize.
Digital Marketing Services for Your Business
Now that you've read all about why your business needs digital marketing services, you're probably chomping at the bit to get your marketing show on the road. Do you know where to go from here?
We do. We'd love to work with you to get your business exactly where you want it to go. Get in touch to talk tactics and put your business on the map.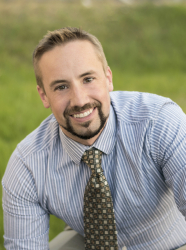 Latest posts by digalitics
(see all)